Lip Augmentation Costs: Surgical Fees and Product Costs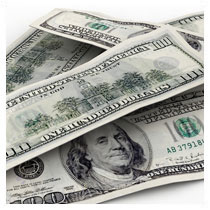 The cost of lip augmentation varies significantly between surgeons, medical facilities, and regions of the country. Patients who need additional or more extensive lip surgery, such as lifts, reconstruction or special lip remodeling cases, will require more intensive and expensive treatment.
Surgery charges in hospitals are usually separated into five parts; non-private surgery centers and in-office operating rooms may also include the following:
the surgeon's fee

the anesthesiologist's fee (if applicable)

the hospital charges, which includes nursing care and the operating room

the medications (antibiotics, topicals, dressings)

any additional charges
All fees are averages; out-patient charges, including surgeon fees, anesthesia, Operating Room charges, and implants if applicable - unless otherwise noted. Lab fees, such as blood work (CBC), are normally an extra $35 - $75, plus medications are usually an additional $120. Implants from $600 to $2,000 per implant. There are additional expenses if you are staying in a hospital or opting for a professional home healthcare provider.
Injectable Products
Lip augmentation costs for injectable products usually require no surgical fee, operating room or anesthesia, other than local/regional and possibly an oral sedative. Injectable costs may range from about $200 to $2,000 per cc. Please discuss fees beforehand with your physician. The costs are significantly lower for the procedure itself, although the product may be more expensive (cubic centimeters of product do add up). Inquire beforehand regarding your needs and the going price at that time for the desired product. Also inquire regarding touch ups for permanent injectables. To learn about cost for other types of enhancement procedures, such as Latisse treatment cost or the cost of laser liposuction, please visit our sister educational portals.