Find a Qualified Plastic Surgeon
Choosing the Right Plastic Surgeon
Learn how and where to find the right plastic surgeon for you.
State Medical Licensure
State Licensure is very important. Learn how to verify if your plastic surgeon holds a valid medical license.
Board Certification and What It Means to You
List of State and Surgery Medical Boards. Make sure your plastic surgeon has the certifications he needs.
The American Board of Facial Plastic & Reconstructive Surgery (ABFPRS)
Board Eligible: What Does It Mean?
Learn the difference between being board eligible and board certified.
Professional Aesthetic Medicine Societies
Being a member of a professional aesthetic medicine society assures you that the plastic surgeon meets their stringent criteria. Learn about the most prestigious ones.
Continued Medical Education (CME)
Learn what CME says about your plastic surgeon and what it means for you.
How to Find A Good Surgeon
Locating a plastic surgeon near you can be overwhelming or easy depending on the tools you use. Take advantage of the ideas we share with you here.
Researching Your Surgeon
Before undergoing lip augmentation make sure to verify your surgeon's credentials, background and malpractice history.
Communication is Key
Don't be afraid to ask questions. Open communication is vital to a good patient-plastic surgeon relationship.
The most important decision you will have to make when deciding upon plastic surgery is which plastic surgeon to hire to complete your procedure. The plastic surgeon will be responsible for your results, as well as your health and well-being. Without the surgeon, obviously there would be no surgery. However, selecting a cosmetic surgeon to perform your procedure can be a very intimidating task.
Obviously, for injections, your physician does not have to be a board certified plastic surgeon. Many dermatologists are great at giving injections, as are physician assistants in cosmetic surgery offices. However, it is important to be sure that whomever you choose to give your injections is medically trained and authorized to do so. Additionally, make sure that they work in a sterile environment and that they give you what you're paying for. Ensure that your product comes in a sealed package and that a new, sterile needle is used. For lip injections, your lips should be sterilized with an antibacterial swab.
State licensure is very important. Your plastic surgeon must hold a valid medical license for the state in which he or she performs your procedure. The majority of plastic surgeons will be medical doctors (M.D.), but it is possible that you'll encounter a doctor of osteopathy (D.O.) in your search.
A medical doctor (M.D.) is an allopathic physician and a doctor of osteopathy (D.O.) is an osteopathic physician. Surgeons who are board certified in plastic surgery through the American Board of Plastic Surgery (ABPS) are medical doctors, but sometimes you may come across a plastic surgeon who is an osteopathic doctor. Do realize that a D.O. must go through a separate certification processing board than an M.D. Choosing between an M.D. and a D.O. may be controversial, and we list this information for your reference and convenience only.
There are many similarities between an M.D. and a D.O.:
Applicants to both M.D. and D.O. colleges typically have a four-year undergraduate degree with an emphasis on scientific courses.

Both M.D.s and D.O.s complete four years of basic medical education.

After medical school, both can choose to practice in a specialized area of medicine -- such as psychiatry, surgery or obstetrics -- after completing a residency program which requires an additional 2 to 6 years of training.

Both must pass comparable state licensing examinations.

Both practice in fully accredited and licensed health care facilities.
D.O.s do receive extra training in the musculoskeletal system, the body's interconnected system of nerves, muscles and bones. Osteopathic physicians usually become primary care physicians; however, some may choose to be dermatologists or plastic surgeons. D.O.s are taught to focus on preventive health care and treat the body as a whole. The American Osteopathic Association has special requirements to achieve certification for specialty boards, such as Dermatology, Surgery and Anesthesiology.
You have probably heard repeatedly to choose only a "board certified plastic surgeon". This usually means certification by the American Board of Plastic Surgery (ABPS) or the Royal College of Physicians and Surgeons of Canada (RCPSC). However, not all surgeons who claim board certification are actually certified by the either of these professional organizations. There are other professional boards that are recognized by the American Board of Medical Specialties, and there are independent boards that do not fall under the ABMS. This may sound confusing, but read on and it will become clearer.
The American Board of Medical Specialties (ABMS)
The American Board of Medical Specialties (ABMS) oversees and coordinates 24 approved medical specialty boards. It also provides information to the public, the government, the profession and its members concerning issues involving specialization and certification of medical specialists.
Board certification assures that a surgeon has completed his or her residency, is trained in a medical specialty, has practiced that medical specialty for the minimum number of years, and has taken oral and written exams issued by the respective board. However, there are doctors who advertise themselves as "board certified" but do not say in what. Some may be misleading and may have a certification in a specialty not related to plastic or general surgery. Know what to look for, what credentials your surgeon has, and how to verify them.
Website: http://www.abms.org
The term "board certified", when used by a plastic surgeon, usually means he or she is certified by The American Board of Plastic Surgery (ABPS) or its Canadian equivalent, the Royal College of Physicians and Surgeons (RCPSC). Doctors of Ostoepathy (D.O.) can be certified in plastic surgery through their Osteopathic Board and also through the ABPS.
Board certification is a voluntary process. The ABPS is the only ABMS board that certifies in the full spectrum of the entire specialty of plastic surgery.
Website: http://www.abplsurg.org
Certification by The American Board of Otolaryngology (ABOto) means the doctor has completed at least 1 year of general surgical training in addition to at least 4 years of residency training in otolaryngology head and neck surgery. The American Board of Medical Specialties (ABMS) recognizes the ABOto certification.
Website: http://www.aboto.org/
There are subspecialties in plastic surgery as well, including face and neck surgery. The American Board of Facial Plastic and Reconstructive Surgery (ABFPRS) requires the same criteria of these surgeons as the ABPS, but for the face and neck only.
Website: http://www.abfprs.org
The ABS is an independent, non-profit organization with worldwide recognition. It is one of the twenty-four certifying boards that are members of the American Board of Medical Specialties.
Website: http://www.absurgery.org/
The American Board of Medical Specialties (ABMS) recognizes the ABDerm certification.
Website: http://www.abderm.org/
Becoming certified by the American Board of Plastic Surgery (ABPS) may take years to complete. Some surgeons may use the term "board eligible" to imply that they meet the criteria to be eligible for examination and possible certification by a particular board, but have chosen not to take those steps.
If a plastic surgeon states that he is board eligible, ask for details. Ask about their residency and their contained medical education courses (CME). Once you have answers to these questions, you'll know if the surgeon has had the medical training and has continued his medical education over the years.
These societies are not required to practice plastic surgery, nor do they mean that a surgeon is competent and has a skillful eye. Being a member of either of the societies listed below assures that the member meets their criteria for enrollment. They are thought of as prestigious and impressive, but not necessary. However, membership assures you that the plastic surgeon meets their stringent criteria.
The American Society of Plastic Surgeons (ASPS) comprises 97% of all physicians certified by the American Board of Plastic Surgery (ABPS). In order to be a member of ASPS, plastic surgeons must be certified by the ABPS (in Canada by the Royal College of Physicians and Surgeons of Canada and/or the Corporation Professionelle des Medicins du Quebec).
Website: http://www.plasticsurgery.org
This is an organization, which only accepts cosmetic plastic surgeons certified by either the American Board of Plastic Surgery (ABPS) or the Royal College of Physicians & Surgeons of Canada (RCPSC). The ASAPS is not a board, rather a society, which requires that their members uphold a strict and thorough professional code of conduct and possess the extensive training and required certifications.
Website: http://surgery.org
The American College of Surgeons is a scientific and educational association of surgeons that was founded in 1913 to improve the quality of care for the surgical patient by setting high standards for surgical education and practice. You may see the initials FACS after a surgeon's name, which means he or she is a fellow, or member, of the ACS.
Website: http://www.facs.org
Most states require that a physician seek a minimum amount of hours before allowing a physician to renew their license. Check with your individual state's medical or osteopathic board for more information.
Professional societies also require CME to maintain their membership. The American Board of Plastic Surgery requires at least 150 hours of CME during the three years preceding the recertification application to be considered for recertification. Professional societies like the ASPS and the ASAPS require CME to maintain their memberships.
Now that you have a better idea of what to look for, where do you start your search for a plastic surgeon? It's a process that can be confusing and frustrating, especially since physicians are advertising their services everywhere these days. Plastic surgery TV shows may be entertaining or even somewhat informational, but they don't educate or support you when it comes to finding the best surgeon for you. So where to begin?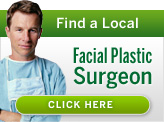 Our very own online database provides a referral section listing some of the best plastic and cosmetic surgeons in your area. We are very selective about who we list. Our sponsoring surgeons have been chosen after repeated referrals from our own message board members. We have followed these patients' progress, viewed their photos and spoken with them personally before we considered reviewing their surgeon for possible inclusion. As you can imagine, this is a difficult and time-consuming process, so we don't have all cities or states covered at this time. But it's still a good place to start.
If the database came up empty for you, check out our Lip Augmentation Discussion Forum to ask for referrals in your area. It can be a valuable tool for obtaining support and friends to help you through your journey. By posting for surgeon recommendations on our board, you may get several patients will respond back with the names of their surgeons. It's likely that you'll also be able to see their before-and-after photos and read their journals. Some patients would rather email personal information directly to you, so you should create an email address you wouldn't mind posting publicly.
The best place to look for advice regarding a skilled plastic surgeon is within the medical community itself. Ask your general practitioner or your gynecologist. They usually know of a good surgeon that you might want consult with or sometimes avoid. Other than medical professionals, ask friends who work in the medical field. Another group of people that you can seek advice from is hair stylists since people talk to them about everything and many gush about their surgeons.
When you see a surgeon on television, you might think that he is an authority on the subject, but that is not always the case. Many surgeons with less-than-favorable recommendations have appeared in documentaries, television shows, infomercials, beauty magazines and other publications. It is OK to use the media for information, but make sure that the final decision is yours alone.
Communication is vital to having a good doctor-patient relationship. If you cannot communicate what you desire, how can you expect your surgeon to know what your expectations are? Be sure that he or she is open to your desires and wishes, and realistic about the outcomes that are possible with your surgery. Please realize that you cannot expect to bring in a photo of someone else's body parts and expect the surgeon to replicate the results precisely.
As a general rule, a surgeon can only improve what you already have. However, you should bring lip augmentation before and after photos showing what you like and don't like to help convey what you want. You should expect improvement, not miracles, and you should definitely expect proper care, treatment and respect. Do not be too intimidated to ask questions, since it is the surgeon's obligation to make you feel comfortable.
LipAugmentation.com is a premier website for information on the lip augmentation procedure and other cosmetic surgery procedures. Use our resources to find qualified cosmetic surgeons throughout the United States. Many plastic surgeons in these areas also perform other cosmetic surgery procedures in addition to lip augmentation. Browse the directory for facial surgeons and body contouring surgeons, including tummy tuck Los Angeles surgeons. Many women also seek breast surgery following lip augmentation injections. There are many qualified breast surgeons from major cities in our directory, including New York, Baltimore, Miami and Los Angeles breast augmentation surgeons.